If you have enrolled for the CA Foundation Exams, you must start your preparation immediately. CA Foundation is the first step towards entering the CA course, and the course students consider it difficult to clear. Hence, strong exam preparation is the key.
Further, the CA Foundation curriculum is vast and difficult, and you only have four months to cover the entire curriculum. So, if you're searching for the CA Foundation preparation strategies, then check out these study tips by VSI Jaipur.
VSI Jaipur is the best CA Foundation Coaching in India and helped thousands of students in clearing the CA Foundation exams on their first attempt.
Further, to achieve the best CA Foundation result, you must complete the CA curriculum on time, revise at least three times, and attempt mock tests. These techniques assisted VSI students in achieving AIR-1 seven times during the last ten years. So let us check some practical tips by the VSI Jaipur Institute to score better in CA Foundation.
Eight Study Tips To Clear The CA Foundation Exams
1. Create A Timetable
Instead of immediately diving into the CA Foundation curriculum, you must create a smart and effective study schedule. Further, never make the mistake of believing that creating a timetable is useless because your schedule is the technique or plan that will allow you to finish the curriculum on time.
First, examine the curriculum and test format for the CA Foundation exams, and assign appropriate days and times to each subject. Thus, you can complete all CA Foundation syllabi within the allotted time frame. Further, it will assist you in assessing your progress and identifying areas of weakness. Even at VSI Jaipur, the curriculum is covered according to the faculty's established study pattern and timetable.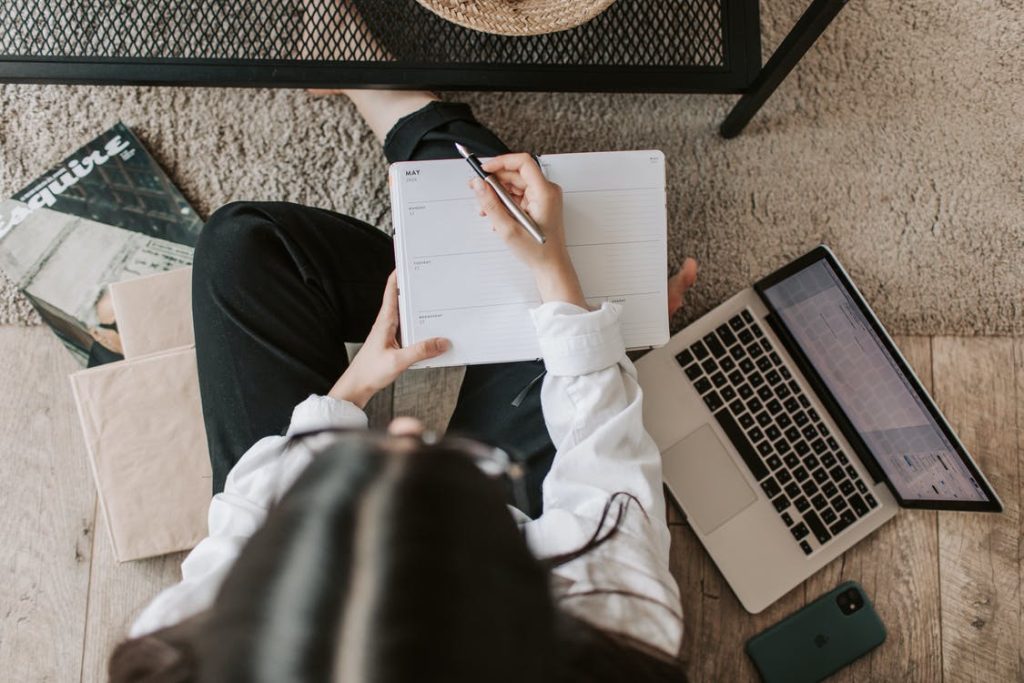 2. Join the Appropriate Coaching
There is nothing that can substitute guidance. So students studying for the CA Foundation exams must seek assistance from instructors and other experienced faculty members. For this, individuals must enrol in a coaching place that provides the finest study materials, timely completion of the CA Foundation syllabus by qualified instructors, and the best results from the previous year.
Self-study often requires much time to comprehend material, but instructors may facilitate comprehension in minutes. So to understand the CA foundation exam paper and the entire curriculum, join coaching.
3. Compile Your Notes for Revision
Due to the extensive nature of the CA Foundation syllabus, it is impossible to review all subjects from scratch each time. Therefore, the optimal revision method is to create your revision notes. After studying a chapter, underline its key ideas and list these in your copy. So these notes will help you to revise at the last moment for your CA Foundation exams.
4. Have Command using Calculator
ICAI allows calculators in examination rooms to spend less time doing long computations. However, if you've never used a calculator throughout studying, you may encounter difficulties with its operation and functionality. So ensure that you are familiar with the functionality of each calculator key and help with CA Foundation exams.
5. Perform At Least Three Revisions
The main goal of CA Foundation students must extend beyond just finishing the CA Foundation curriculum. In addition to finishing the curriculum, revisions, and practice with CA Foundation sample questions are also crucial. Further, all students must complete at least three reviews before the CA foundation examinations.
Furthermore, revision should occur concurrently with preparations. As soon as you finish certain sections, plan their revisions. The subsequent revision would need less time. Also, it will help you to identify the areas that need more attention and preparation.
6. Solve CA Foundation Past Year Papers and Mock Tests
Before appearing in CA Foundation Exams, students must practice ample CA Foundation sample questions and tests. Only then will you be able to determine if you are adequately prepared to take the CA Foundation Examination. Further, solving numerous MTPs will strengthen your preparedness. You will then be completely prepared to take the CA Foundation Exam.
7. Attention On Presentation
The subjective paper format will require the students to concentrate on their presentations. Don't treat it lightly since they aren't your final examinations for school. Presentation is critical in professional tests, notably the CA foundation exams. So the curriculum includes four papers, two of which are objective and two of which are subjective. Begin writing down the questions for practice, then compare them to the solutions supplied by your mentors.
8. Focus On Revision During The Last Month
Set a goal to finish your curriculum and revision in the first three months. Utilize the fourth month for the final two revisions and solve the CA foundation mock test papers and past year papers. You cannot spend time trying to solve the question the month after the test. Avoid passing over the notes from another instructor or other reference materials. As far as you can, follow your professors' instructions and answer the mock exam papers. To get good scores in CA Foundation Exams, use the last month only for revision.
So these were some of the CA foundation exam preparation tips by VSI Jaipur, the foremost option for CA Foundation classes and guidance. Now let us check why you must choose VSI Jaipur for CA Foundation coaching.
Why Join VSI for CA Foundation Classes?
There are many reasons to join VSI Jaipur for CA Foundation classes. VSI offers both CA Foundation online and offline classes so that students out of Jaipur can avail themselves of the classes. Further, there are separate batches for Hindi and English students. Some other reasons include:

1. Courses on VSI's Reliable Platform
VSI employs its competent platform to run the CA Online courses to give students a consistent learning experience. Additionally, the platform has all the most recent features. As a result, the students will solely concentrate on studying and building their careers as CAs.
2. Connect With VSI's Experts
The main challenge they encounter in online classrooms is how students can communicate with their lecturers and have their questions answered. VSI has a Telegram group for each batch to address this problem. Therefore, students and instructors may communicate at any moment. You may ask the professors any questions, and they will respond promptly.
3. Personalized Guidance for Every Student
Without the right support, VSI thinks it's challenging for students to pass the CA examinations and get good marks. So after assessing the mock test results, VSI offers them each personalized guidance.
4. Solving High-Quality Mock Test Papers
Without preparing with high-quality practice tests, you cannot finish preparation for the CA foundation exams. So following the timely completion of the course, VSI Jaipur regularly administers mock exams to our online class participants.
Read More:  How Pre-Primary Education Shapes the Child-Rearing Process?
Conclusion
So this is all about how to prepare for the CA Foundation exams. With VSI Jaipur's expert guidance and CA Foundation exam preparation strategy, you will clear the exam in a single attempt. So join VSI Jaipur today.